Image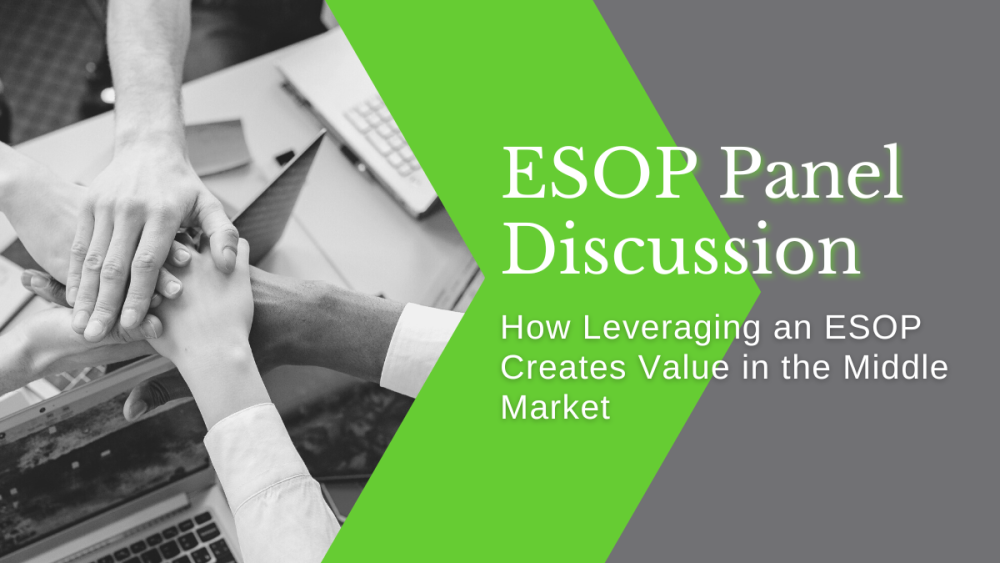 Event Details
When:
October 6, 2022 5:30 PM - 7 PM EDT
Where:
Add to Calendar
Overview
Body
Please note: as of 10/04/2022 this event has been POSTPONED. We plan on rescheduling it for the first half of 2023. Please stay tuned for the announcement of the rescheduled date.
Employee Stock Ownership Plans (ESOPs) have expanded greatly since they were formally established in 1974. Today, there are thousands of ESOPs in the United States. ESOP popularity has grown significantly in recent history due to the serious tax benefits, alternative company ownership strategy, and long-term benefit which it provides to the company's employees.
YACG Cleveland will be highlighting an esteemed group of panelists who understand all facets of an ESOP, from deal origination through navigating through the years of an established ESOP.
Sponsors