Image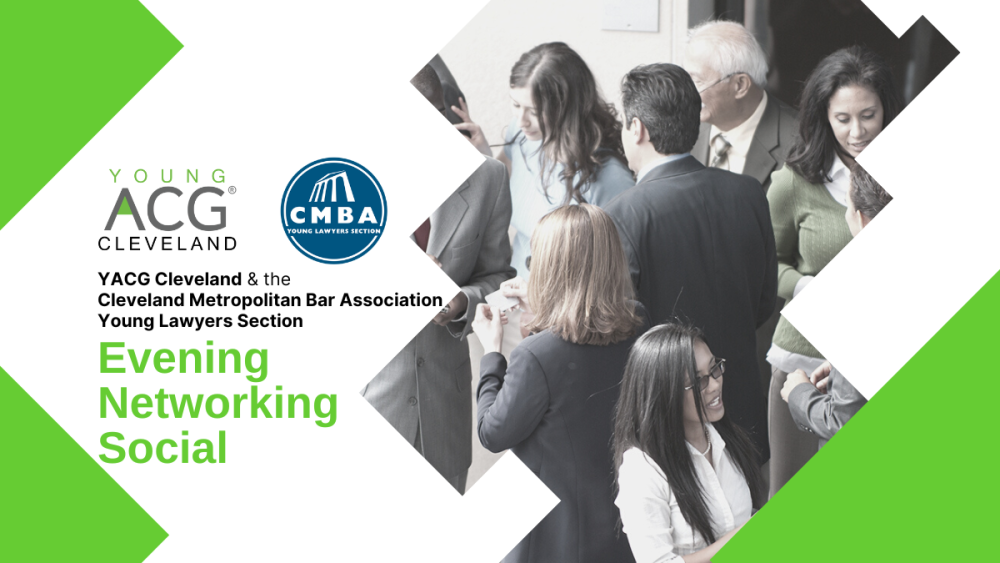 Event Details
When:
May 4, 2022 5:30 PM - 7 PM EDT
Cost:
$20 - $50
Where:
Add to Calendar
Overview
Body
If you are a member of the CMBA / Young Lawyers section, please do not use this page to register. Please go to the CMBA Event page to register.
You are invited to join YACG Cleveland and the Cleveland Metropolitan Bar Association's Young Lawyer's Section for an evening of socializing and networking at Collision Bend Brewing Company.
Event Secondary Body
About YACG Cleveland
As the largest young professional cohort across 59 global ACG chapters, Young ACG Cleveland (YACG),  connects its young dealmaking professionals (age 35 and under) with peers across all of the mergers and acquisitions services and roles – private equity, corporate development, banking, accounting, insurance, wealth management, consulting and more! 
About The Young Lawyers Section
The Young Lawyers Section works to promote young lawyers, develop strong leaders, enhance the image of the legal profession, and provide support within the Cleveland community. The Section provides our members with the opportunity to develop the technical skills necessary to cultivate a career, as well as the ability to participate in networking and charitable activities. Our Section is comprised of 'new' lawyers practicing in every area of the law. This diverse membership allows us to host annual CLEs, providing our members with the tools necessary to develop a strong practice. In addition, we host several social events with other young professional organizations to provide our members with networking opportunities. 
Hosted by:
ACG
Sponsors