Image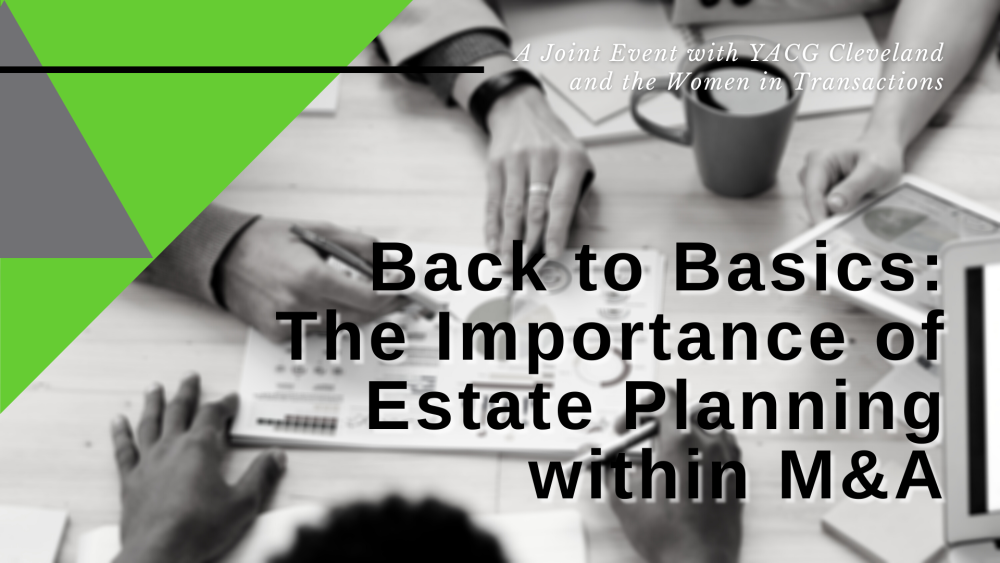 Event Details
When:
December 17, 2020 12 PM - 1 PM EST
Where:
Add to Calendar
Overview
Body
In this lunch panel event, local estate planning experts, Laura Culp and Cassandra Manna, will cover the how estate planning impacts M&A deals, including estate planning basics and why estate planning is important.
This is your chance to ask Laura and Cassandra all the burning questions you've had about estate planning, but either were too afraid, or never had the opportunity to ask.
Following the panel, stay with us for a deeper discussion on estate planning and/or to meet and network with fellow colleagues
Speakers
Image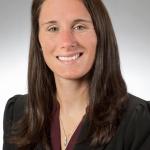 Moderator: Katie Kelly
Deloitte
Senior Manager - M&A Transaction Services
Image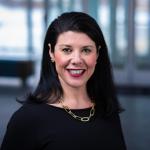 Moderator: Margaret Jordan
SIKICH, LLP
Business Development Director
Image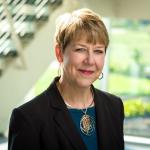 Laura Culp
SIKICH LLP
Partner-in-Charge
Laura Culp, CPA, PFS, MT, CCIFP, and partner-in-charge for Construction and Real Estate Services, has more than 30 years of experience working with the owners of privately held businesses to help them grow their wealth and implement tax saving strategies. Her extensive knowledge of the unique tax and financial issues that contractors and developers face is valued by her construction and real estate clients. Laura's planning and wealth management skills provide clients with an integrated level of service, and clients appreciate her down to earth advice.
She is a Certified Construction Industry Financial Professional (CCIFP), AICPA Personal Financial Specialist (PFS), Certified Public Accountant (CPA) and holds a FINRA 65 license.
Image
Cassandra Manna
Cassandra works with clients in all matters relating to their estate and wealth planning. She meets with clients on a regular basis to discuss their goals and objectives upon the death or disability of them individually or their spouse. Her clients include individuals, who may be looking to negotiate the terms of a prenuptial agreement, prepare their assets for a smooth transition to a new owner upon their death or disability, or create a foundation legacy after death; couples, who are looking to take care of their young children, make sure their spouse is cared for when they are gone, who want to protect their wealth after death, to protect the interest of grandchildren, to donate to charitable organizations, or to create a foundation in their name; and small to medium-sized businesses, whose leadership wants to protect the voting interests and growth of the company from personal complications, including divorce, death or disability.
Corporate Finance Practice
Cassandra has experience representing clients in both buyer and seller M&A transactions ranging from $600K to $10M, middle market commercial lending (both asset-based and property backed deals) including 504 and SBA loans, affordable housing deals with the Ohio Housing Finance Agency, including 4% and 9% low-income housing tax credits (LIHTC), restructuring business entities, corporate governance compliance and updates, and SEC Private Placement Memorandum. She has represented Certified Development Companies (CDCs) to promote economic development in the Cleveland area.  
Immigration Practice
Cassandra has a niche immigration practice. She has represented asylum seekers in Federal Immigration Court. She has also represented the federal and state funded Bridges program for young adults emancipated from the Ohio Department of Job and Family Services.
Sponsors
Event Materials
Event Materials
The link to the Zoom meeting will be sent to all registered attendees 24 hours before the webinar begins.
Event Pricing
Members: Free Event Registration
Non-Members: $25 Event Registration