Image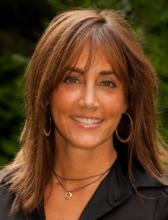 Former EVP Global Solutions
With a deep understanding of the ever-evolving global entertainment, media and sports landscapes, Danielle Maged brings over two decades of experience inspiring change, building and running businesses, driving revenue and developing brands. 
A proven leader in business operations, sales and branding, Ms. Maged has thrived on the frontlines—from guiding start-ups into the mainstream to leading transformative sales, marketing and partnerships organizations. Her operating experience spans across major media properties such as ESPN, Fox Sports, FOX, National Geographic, and FX, as well as some of the world's best-known brands such as the NBA, Madison Square Garden and eBay.
Most recently, Ms. Maged served as Executive Vice President of Global Solutions, Fox Networks Group, where her teams were responsible for creating, developing, and executing deep revenue partnerships across the domestic and international media assets of Fox Networks Group (FNG) and 21st Century Fox. For over a three-year period, she played a pivotal role in driving strategy and building strategic brand alliances for FNG's brands, including Fox Broadcasting (FOX), FOX Sports, FX, National Geographic Partners, and FOX International Channels.  Currently, Ms. Maged is an operating advisor for the private equity firm, Zelnick Capital Media (ZMC).  
At FNG, Ms. Maged also oversaw Sales for National Geographic, and spearheaded the integration of National Geographic's digital, TV, and print assets upon acquisition from the Society in 2015.  Besides building and overseeing NG Sales and Global Solutions' teams, she also led FNG's Marketplace Intelligence group, a strategic layer to the overall Sales' organization. 
Ms. Maged joined FNG from Redbird Capital, a private equity firm founded by former Goldman Sachs executive Gerry Cardinale, where she was an operating advisor. Prior to Redbird, Ms. Maged was an executive at eBay, where she served as Global Head of Partnerships and Business Development for StubHub. Joining the company in its start-up phase initially as a consultant in 2000, she played a pivotal role in building the company, remaining after eBay's acquisition in 2008, through 2014. A member of its executive team, she integrated the company into the global sports and entertainment landscape. She also served as co-CMO during her tenure.
Ms. Maged started her career at the NBA in the television programming and production departments.  She went on to become Director of Strategic Planning at ESPN International, and then Vice President of Marketing & Digital for Madison Square Garden. 
With a reputation for innovation and excellence, Ms. Maged is the recipient of the 2017 Ad Age Women to Watch Award; 2017 Ad Week's List of Disruptors; 2013 WISE (Women in Sports & Events) Woman of the Year, as well as a 2012 Sports Business Journal Women Game Changer.  In addition, she's received multiple industry awards for brand campaigns developed by her team at FNG, including two Cannes Lion awards for its Nike/National Geographic effort.
She also serves on the boards of the Police Athletic League; the HIV Experience Resource Organization; the UJA Federation of New York Sports for Youth Executive Committee; and the Columbia University Women's Initiative. She received her MBA from Columbia Business School, and her BA from Columbia University.