Event Details
When:
January 17, 2019 12 PM - 6:15 PM EST
Where:
InterContinental New York Barclay Hotel
Keynote Speaker
Image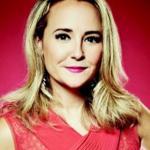 Alexa von Tobel
Inspired Capital
Founder, Managing Partner
Alexa von Tobel is the Managing Partner of Inspired Capital Partners, a venture capital firm which she founded in 2019.

She is also the Founder and former CEO of LearnVest and the New York Times- Bestselling Author of Financially Fearless. Originally from Florida, Alexa went to Harvard College and Harvard Business School before launching LearnVest, seeking to redefine the American approach to personal finance. Utilizing its core planning technology, LearnVest matched clients with financial planners to create simple, affordable financial plans. The company was acquired by Northwestern Mutual ("NM") in May 2015.

Alexa remained CEO of LearnVest while assuming a senior leadership role at NM as the company's first Chief Digital Officer and Chief Innovation Officer. She also served as an Executive Officer, member of NM's Operating Committee, and site leader of the company's greatly-expanding NYC office. The companies continue to accelerate digital transformation at NM through the integration of LearnVest's planning platform, digital tools, and personnel.

Alexa is a CFP®. She is a member of the 2016 Class of Henry Crown Fellows and an inaugural member of the Presidential Ambassadors for Global Entrepreneurship for the White House. Alexa has appeared on the cover of Forbes Magazine and has been featured as an expert in the Wall Street Journal, the New York Times, Good Morning America, The Today Show, CNN, Fast Company, Businessweek, InStyle, Rachael Ray, and more. She has been included in the Forbes Top 30 Under 30 list, selected as one of Fortune's Most Powerful Women and included in their 40 Under 40 list, named as one of the World Economic Forum's Young Global Leaders, listed on Inc. Magazine's 30 Under 30, noted as one of "18 Women Changing the World" by Marie Claire, and given a "Genius Award" from Elle. She is a columnist for Money Magazine, Cosmopolitan, and and hosts a weekly radio show on SiriusXM called Financially Fearless with Alexa von Tobel.
Alexa is The New York Times bestselling author of Financially Fearless and the forthcoming book Financially Forward (2019). She is also a columnist for Inc. Magazine and Vogue and hosted a show on Sirius XM Radio. She is a member of the 2018 Class of Henry Crown Fellows and an inaugural member of the Presidential Ambassadors for Global Entrepreneurship, a first-of-its-kind collaboration between celebrated American entrepreneurs, the White House and government agencies, including the Department of Commerce and the U.S. Agency for International Development. She is an active angel investor with Blue Jumpsuit Ventures, Accel Ventures and Village Global.
Fireside Chat
Image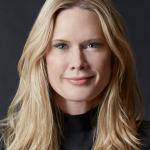 Stephanie March
Actress, Philanthropist and Co-Founder of SHESPOKE
From a very early age, Stephanie knew two things: She wanted to be an actress, and she loved makeup. She learned pretty early on of the strong symbiotic relationship between the two, and she has managed to intertwine both in her life in various, overlapping ways. As an actress of film, television and stage, she has appeared in the Tony-nominated revivals of Death of a Salesman, Talk Radio and Boy's Life, the films Mr. and Mrs. Smith, The Invention of Lying, Why Stop Now? and The Treatment and TV shows 30 Rock, Grey's Anatomy, Rescue Me, Happy Endings and Law & Order SVU, where she met Rebecca Perkins, who was the head makeup artist for the show and her current SHESPOKE co-founder. The two bonded over their love of makeup and their mutual desire to create a unique beauty brand, which is how SHESPOKE was born. Stephanie lives in Manhattan with her husband and Maine Coon cat. They are active philanthropists (not the cat) and serve on several boards. Stephanie also travels every chance she gets, both as a writer for the travel website FATHOM and as a global activist for causes benefitting women and education.
Image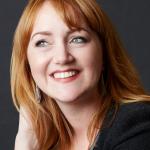 Rebecca Perkins
When Rebecca was 11 years old, her big sister allowed her do her makeup for her prom. The fact that she didn't run to the bathroom to wash it all off set off a signal within the young Ms. Perkins. She had skills... For nearly 20 years, those skills have been highlighted in various platforms (film, television, red carpet) and on all types of women including Mariska Hargitay, Amanda Peet, Ellen Page, Gloria Steinem, Julianna Margulies and SHESPOKE partner and co-founder Stephanie March. Rebecca and Stephanie met on the set of Law & Order: SVU, where Rebecca was head of the Makeup Department. Soon enough, they were plotting their future makeup venture, which became SHESPOKE. Rebecca, who has also worked on 30 Rock, Smash, Elementary and NBC's upcoming The Village, lives just north of Manhattan with her husband and two boys, with whom she shares her three passions - traveling, cooking and ultimate Frisbee - as often as she is able. Says Rebecca: "I firmly believe that the right red lipstick can dramatically up your confidence in five seconds, flat."
Image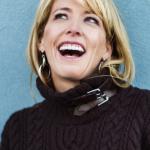 Jo Becker
Jo Becker is a reporter in the investigative unit of The Times and was part of a team that won a Pulitzer Prize in 2018 for national reporting on Donald Trump's advisers and their connections to Russia. She is also the author of "Forcing the Spring: Inside the Fight for Marriage Equality." 
Ms. Becker has written about subjects as varied as Vladimir Putin's Russia, the Obama administration's lethal program to kill suspected terrorists, and the phone-hacking scandal that threatened Rupert Murdoch's media empire. She previously worked at The Washington Post, The St. Petersburg Times, The Concord Monitor and "The MacNeil/Lehrer NewsHour."
She won the Pulitzer Prize in 2008 for national reporting for a Washington Post series about Vice President Dick Cheney, of which she was an author. In 2017, Ms. Becker won a Pulitzer Prize for international reporting on a Times series, "Russia's Dark Arts," on the country's surreptitious assertion of power. She was also a reporter on a Pulitzer Prize-winning Times team that explored connections between associates of Mr. Trump's and Russia, and attempts to sway the F.B.I. director.
Ms. Becker was also part of a Times team that produced The Reckoning, a series on the 2008 financial meltdown; it won the Gerald Loeb Award for Business and Financial Reporting and was a Pulitzer Prize finalist for public service. Other awards for Ms. Becker include the Goldsmith Prize for Investigative Reporting, the George Polk Award for Political Reporting and the Selden Ring Award for Investigative Reporting.
She graduated from the University of Colorado in Boulder, and has taught investigative journalism as a fellow at Princeton University. She lives in New York, is wild about her greyhound, Humphrey, and loves riding horses on weekends. 
Founders Panel
Image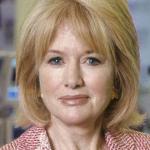 Moderator, Consuelo Mack
Consuelo Mack WealthTrack on Public Television
Anchor, Executive Producer and Managing Editor
Consuelo Mack has a long and distinguished career in business journalism. In 2005 she struck out on her own to launch her dream program, a weekly half-hour program on public television devoted to helping Americans build and protect their wealth over the long-term.  Now in its fifteenth season, Consuelo Mack WealthTrack is the only program on television devoted to long-term investing. It has been dubbed the "Cramer Antidote" by the press and Money Magazine named Mack "The Best Money TV Host."
Before developing WealthTrack, Mack spent over a decade at The Wall Street Journal as the Anchor and Managing Editor of its weekly, syndicated business program, "The Wall Street Journal Report."  During her tenure it won the Overseas Press Club award, the Gracie award and was nominated for a News and Documentary Emmy award for excellence in background and analysis. Mack's international experience includes being the Anchor and Editor of "The Asian Wall Street Journal Report," a weekly business program syndicated throughout Asia.
Mack also played a critical role in CNBC's strategic alliance with Dow Jones, the parent company of The Wall Street Journal. Anchor of a morning show, reporter for a daily "Strategy Session", she also anchored "Louis Rukeyser's Wall Street" in its final months on both CNBC and PBS.
She has received several honors including the first Lifetime Achievement Award for Women in Print and Electronic Financial Journalism from the Women's Economic Roundtable and the Malcom S. Forbes Public Awareness Award. In 2014 she was given the YMCA's of Greater New York Dodge Award, a recognition presented to outstanding individuals who epitomize their tradition of humanitarian service. 
She is a member of the Economic Club of New York, the Council on Foreign Relations, The Women's Forum and is a member of the YMCA of Greater New York Board Emeritus and the Museum of American Finance.    
Image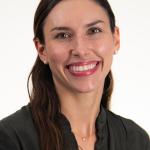 Felicity Conrad
Before founding Paladin, Felicity was a litigator in the New York office of Skadden, Arps, Slate, Meagher & Flom. An alumnus of NYU Law, McGill University and Sciences Po Paris, she previously worked at the United Nations on International Criminal Court issues, and has worked in international law around the world. Felicity was named a 2017 ABA Legal Rebel and FastCase 50 legal innovation honoree.
Image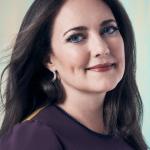 Sarah Kauss
Sarah Kauss is the founder and CEO of S'well -- creator of the original fashion hydration accessory. Launched in 2010, she married her passion for fashion, hydration and philanthropy to disrupt the reusable bottle industry and transform the on-the-go, drinking experience. Sarah has been recognized as a Fortune's "40 Under 40" honoree and EY Entrepreneurial Winning Woman, while S'well has been named #1 Fastest-Growing, Women-Led Company by The Women Presidents' Organization and honored with the Brand Design award by Inc. magazine. 
As an entrepreneur and advocate, Sarah is building a global lifestyle brand that gives back. She currently sits on the UNICEF USA New York Regional Board and is a member of the 2018 Class of Henry Crown Fellows within the Aspen Global Leadership Network at the Aspen Institute.  
Prior to starting S'well, Sarah was an international real estate developer and CPA. She earned a degree in accounting from the University of Colorado, Boulder and an MBA from Harvard Business School. 
Image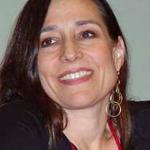 Stephanie Sarka
1 Atelier
CEO & Co-Founder
Stephanie Sarka, Founder & CEO of 1 Atelier, is a seasoned entrepreneur with deep experience in building businesses and brands. Graduating from Stanford, she worked in M&A at Goldman Sachs, followed by a year running marketing for International Flavors & Fragrances in Paris.  After getting her MBA at Harvard Business School, she worked for Lew Frankfort at Coach for seven years, where she earned her stripes as a "merchant" and an "operator" and held numerous leadership positions including the successful re-launch of Mark Cross, the American luxury goods brand. Stephanie then co-founded GoTo.com, one of the first successful Internet companies, where they invented the "Paid Search" business model that today powers Google, taking the company public one year after launch and growing it to ~$1 billion in revenue in four years before selling it to Yahoo.  Most recently, Stephanie is the co-founder and CEO of 1 Atelier, the transformational direct-to-consumer custom luxury brand that celebrates the individual and brings the joy and fun back into luxury.  Clients design their one-of-a-kind bags at 1Atelier.com; each product is then meticulously handcrafted from the finest skins and leathers at their NYC Atelier and delivered within 21 days.  
Breakout Panel #1: The Changing Nature of the Debt Markets and Private Equity: 2019 Predictions
Image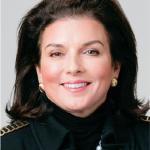 Moderator, Linda Filardi
Capital One
Senior Director and Associate General Counsel
Linda Filardi is a Senior Director and Associate General Counsel at Capital One Bank, where she is responsible for the Commercial and Industrial Business, which includes Sponsor Finance, Core Middle Market and the US Corporate Group. Prior to joining Capital One, she was the Deputy General Counsel and Corporate Secretary of Antares Capital, a $12 Billion Debt Fund, which was previously the leveraged finance business of GE Capital sold to the Canadian Pension Plan Investment Board, where she spent most of her career managing all aspects of the Sponsor Finance Group's New York and California based-leveraged finance transactions including originations, structuring, execution, portfolio and risk management as well as workouts and bankruptcies. Linda served as the Vice Chairman of General Electric's Political Action Committee ("GE PAC"); and has received numerous business and legal awards for her work on the GE PAC and in the Sponsor Finance Group. Linda is a member of the Loan Syndicated Trading Association's Primary Market Committee and the Practicing Law Institute faculty on Going Private Transactions. She has served as a moderator/panelist at numerous industry leading conferences on Leveraged Finance and is an author of publications in the area of corporate reorganizations/corporate finance.  Linda joined GE Capital asSenior Counsel and Compliance Officer in Tokyo, Japan, covering all legal and compliance aspects of GE Capital's commercial finance group in Ja- pan, China, Taiwan, Korea and Thailand.
Linda started her legal career at the law firm of Debevoise and Plimpton.  Before beginning her legal career, Linda was an Assistant Treasurer at American Express Bank where she worked as a credit analyst in the aircraft leasing division after completing the nine  month Credit Analyst Management Program.  Linda serves on the boards of the Quogue Junior Theatre Troupe and East End Hospice, where is a member of the Finance Committee and the Development Director.
She received her J.D. Magna Cum Laude from Seton Hall University School of Law in 1991, where she was Notes and Comments Editor of the Seton Hall Law Review, and authored a Law Review Note on employment discrimination. She completed a Masters Program in International Affairs and Economics in 1983 from The Johns Hopkins School of Advanced International Studies (SAIS) and holds a B.A. in Political Science in 1981 from SUNY, including studies abroad in Paris, France and McGill Univer-  sity in Canada.
Image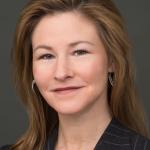 Jennifer Buczek Ezring
Cahill Gordon & Reindel LLP
Partner
Jennifer B. Ezring's practice focuses primarily on advising commercial and investment banks in leveraged finance and asset-based lending transactions, including acquisition financings, leveraged buyouts, going-private transactions, recapitalizations, project financings, bridge lending and loan commitments, out-of-court debt restructurings, and other secured lending transactions.
Jenn has practiced in a variety of industries, including communications, gaming, retail, energy, manufacturing, media, publishing and internet technology. She has a broad range of financing experience in both US and international transactions.
Jenn is a member of Cahill Gordon & Reindel LLP's Executive Committee and serves on Cahill's Women's Initiatives Committee.
Jenn is a member of the State Bar of New York, the New York State Bar Association and the American Bar Association and has been recommended as a leading finance lawyer by Chambers
USA, IFLR1000 and The Legal 500.
Image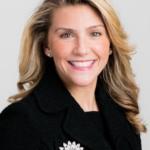 Erica Frontiero
The Carlyle Group
Managing Director
Erica Frontiero is a Managing Director and the Head of Capital Markets for Carlyle Global Credit. She is based in New York.
Prior to joining Carlyle in 2016, Ms. Frontiero spent twelve years with Antares/GE Capital in Capital Markets, structuring, syndicating, and trading leveraged loans, across a wide spectrum of industries to investors including, banks, hedge funds, pension funds and other financial institutions.  She began her professional career at Banc of America Securities (Bank of America Merrill Lynch) in leveraged finance, in New York and in London.  
She is currently a member of the Board of Directors of Dress for Success Worldwide and a member of the 2016 class of WomeninPower.org, an executive fellowship program created by the 92Y in Manhattan.  Ms. Frontiero is also one of the founding members of the creative advisory board for Orchid Worldwide, a boutique, sales, marketing and travel company, and a member of the inaugural class of Pipeline Angels, which aims to increase the number of women angel investors and social entrepreneurs in the US. 
Ms. Frontiero received a Bachelor of Arts in economics with a minor in politics from Wake Forest University.  Ms. Frontiero holds Series 7 and 63 licenses.
Image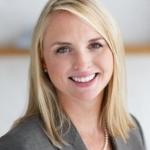 Christine Harrington
Apollo Global Management
Managing Director
Christine Harrington is a Managing Director at Apollo Global Management and is a member of the Firm's Direct Origination investment team. She is actively involved in sourcing direct investments and due diligence.

Prior to joining Apollo in 2007, Ms. Harrington worked in Leveraged Finance Investment Banking at Merrill Lynch. Prior to Merrill Lynch, Ms. Harrington worked in Leveraged Finance at CIBC World Markets.
Image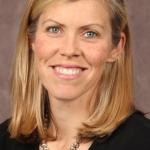 Heather Lamberton
Centerbridge
Managing Director
Heather joined Centerbridge in 2016 and currently focuses on capital markets transactions in support of the Firm's portfolio companies. Prior to joining Centerbridge, Heather was a Managing Director in Bank of America Merrill Lynch's Leveraged Finance Group in New York, where she managed the industry sector for all Retail and Consumer Products bank and bond financings.
Princeton University, A.B., cum laude
Image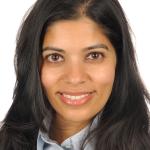 Neha Shah
Ms. Shah is a member of Houlihan Lokey's Capital Markets Group. Her primary responsibilities include working with the firm's clients to raise debt and equity capital to support refinancings, recapitalizations, restructurings, acquisitions, leveraged buyouts, and growth capital initiatives, as well as advising companies on a wide range of capital structure matters.
Prior to joining Houlihan Lokey, Ms. Shah was at BMO Capital Markets where she was a senior member of the Debt Capital Markets Group, focused on sourcing, structuring and executing both public and private leverage loan and high yield transactions in a variety of industries including, but not limited to, Healthcare and Energy. Prior to joining BMO Capital Markets, Ms. Shah was a Vice President at CIBC World Markets/Oppenheimer where she was focused on structuring and executing leverage finance transactions for leading financial sponsors.
Previously, Ms. Shah was at Wells Fargo where she focused on providing asset-based loans for middle market companies. Ms. Shah began her career at Deutsche Bank in the Financial Sponsors Group.
Ms. Shah holds a B.S. in Business Administration with a concentration in Finance and minors in Economics and Art History from University of Southern California.
Image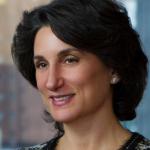 Jane Summers
Jane Summers is a partner in the New York office of Latham & Watkins. She is a member of the firm's Finance Department and Banking Practice, where she focuses primarily on representing major financial institutions in leveraged finance transactions, including acquisition financings, cross-border financings, asset-based facilities, and other senior secured lending transactions, as well as in connection with strategic purchases of distressed debt. Ms. Summers also advises loan market participants on strategic initiatives designed to address structural issues in the syndicated lending and loan trading markets, speaks frequently on market trends, and serves as an expert witness and consultant involving questions critical to market practices. She is a member of the firm's Ethics Committee, Finance Committee and is former Co-Chair of Latham's Women Enriching Business Committee in New York.
Prior to joining Latham, Ms. Summers served as executive vice president and general counsel of the Loan Syndications & Trading Association (LSTA), the industry organization for the corporate loan market. While at the LSTA, Ms. Summers was responsible for developing and managing the organization's legal, documentation, and regulatory strategies for key industry issues that establish standard market practices and procedures. Ms. Summers was appointed the LSTA's first general counsel in 2000. Ms. Summers spent the first decade of her career in the leveraged finance group at another major law firm, following which she served as deputy general counsel for Barclays in the Americas.
Ms. Summers is a member of the American Bar Association Business Law Section's Syndications and Lender Relations Subcommittee, the New York State Bar Association, the Association of the Bar of the City of New York, and its Committee on Women in the Profession.
Breakout Panel #2: The Business of Sports
Image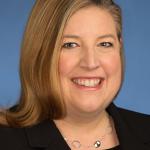 Moderator, Stacy Sonnenberg
Goldman Sachs
Managing Director, Public Sector & Infrastructure / Global Sports Finance
Stacy is a member of the Public  Sector and Infrastructure (PSI)  Group, where she covers sports clients globally and municipal clients in the northeastern United States. Stacy focuses on project finance and has worked on a number of stadium, arena, and other sports projects in the US and Europe as well as traditional infrastructure projects such as toll roads and water systems. Stacy joined Goldman Sachs in 2003 as an associate. Stacy was named managing director in 2017.
Prior to joining Goldman Sachs, Stacy was a civil engineer for the City of New York's Parks & Recreation Department, where she oversaw large infrastructure projects and was responsible for over 70 facilities, including Yankee and Shea Stadiums.
Stacy is a founding board member and Treasurer of the Natural Areas Conservancy.
Stacy earned a BS in Civil Engineering from the Massachusetts Institute of Technology in 1995 and an MBA from Harvard Business School in 2003.
Image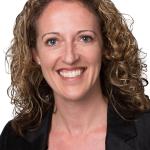 Amy Brooks
NBA
President, Team Marketing & Business Operations and Chief Innovation Officer
As President, Team Marketing & Business Operations (TMBO) and Chief Innovation Officer at the NBA, Amy Brooks drives innovative decision-making and growth across the league's business through the development and execution of new ideas and initiatives, and collaborates with the NBA's senior leadership on setting the league's global strategic priorities.
Brooks is also responsible for growing NBA, WNBA, NBA G League and NBA 2K League team profitability through strategic consulting on all aspects of business operations, including ticket and sponsorship sales, marketing, digital, customer retention, arena operations, staffing, analytics and expense control.
Under her leadership, TMBO develops best practice sales and marketing strategies and industry-leading analytics on behalf of 85 teams in four leagues. Brooks also advises teams via in-market visits and more than 20 annual workshops and training sessions, and oversees the league's marketing relationships with strategic team partners, such as Ticketmaster.
Since joining TMBO in 2007, Brooks has helped drive results across all leagues, including numerous records for attendance, ticket revenue and sponsorship revenue. In 2016-17, the NBA set a third consecutive all-time attendance record. Prior to joining TMBO, she served as the NBA's senior director of marketing partnerships, where she led a team responsible for developing innovative marketing platforms and managing relationships with many of the league's global sponsors.
Prior to joining the NBA in 2005, Brooks worked for Bain & Company, a global management consulting firm. Previously, she was a product manager at Sun Microsystems, and began her career at software start-up Diba (later acquired by Sun Microsystems).
Brooks received her M.B.A. from the Stanford Graduate School of Business. She also holds a bachelor's degree from Stanford University, where she was a member of the women's basketball team that won three conference championships and went to the NCAA Final Four. Brooks serves on the national board of directors for Positive Coaching Alliance, a nonprofit organization. She also has been recognized by SportsBusiness Journal (Forty Under 40) and Forbes (Top 10 Most Powerful Women in Sports).
A native of Sacramento, Calif., Brooks lives in Darien, Conn. with her husband and two daughters.
Image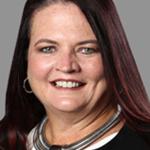 Maureen Hanlon
Onexim Sports and Entertainment Holding USA, Inc.
President
Maureen Hanlon is the president of Onexim Sports and Entertainment Holding USA, Inc., the ownership company pf BSE Global.   Maureen oversees Onexim's investments and ownership interests in the Brooklyn Nets, Barclays Center, NYCB Live home of the Nassau Veterans Memorial Coliseum, Webster Hall, the downtown Brooklyn Paramount Theatre as well as BSE Global's live-work-play mixed use development at NYCB Live, Nassau Hub.    She also serves on the Board of Advisory Directors for the Brooklyn Nets and Barclays Center, and acts as a liaison to Onexim's headquarters in Moscow.
Maureen had more than 25 years of experience in legal practice prior to joining Onexim. She previously was a partner at Hogan Lovells US LLP where she assisted her clients in acquisitions, joint ventures, and commercial transactions in the sports, media, and entertainment industries. While at Hogan Lovells, Hanlon served as primary outside counsel to Onexim for eight years and served for many years as outside counsel for 21st Century Fox and News Corporation.
Image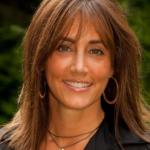 Danielle Maged
Fox Networks Group
Former EVP Global Solutions
With a deep understanding of the ever-evolving global entertainment, media and sports landscapes, Danielle Maged brings over two decades of experience inspiring change, building and running businesses, driving revenue and developing brands. 
A proven leader in business operations, sales and branding, Ms. Maged has thrived on the frontlines—from guiding start-ups into the mainstream to leading transformative sales, marketing and partnerships organizations. Her operating experience spans across major media properties such as ESPN, Fox Sports, FOX, National Geographic, and FX, as well as some of the world's best-known brands such as the NBA, Madison Square Garden and eBay.
Most recently, Ms. Maged served as Executive Vice President of Global Solutions, Fox Networks Group, where her teams were responsible for creating, developing, and executing deep revenue partnerships across the domestic and international media assets of Fox Networks Group (FNG) and 21st Century Fox. For over a three-year period, she played a pivotal role in driving strategy and building strategic brand alliances for FNG's brands, including Fox Broadcasting (FOX), FOX Sports, FX, National Geographic Partners, and FOX International Channels.  Currently, Ms. Maged is an operating advisor for the private equity firm, Zelnick Capital Media (ZMC).  
At FNG, Ms. Maged also oversaw Sales for National Geographic, and spearheaded the integration of National Geographic's digital, TV, and print assets upon acquisition from the Society in 2015.  Besides building and overseeing NG Sales and Global Solutions' teams, she also led FNG's Marketplace Intelligence group, a strategic layer to the overall Sales' organization. 
Ms. Maged joined FNG from Redbird Capital, a private equity firm founded by former Goldman Sachs executive Gerry Cardinale, where she was an operating advisor. Prior to Redbird, Ms. Maged was an executive at eBay, where she served as Global Head of Partnerships and Business Development for StubHub. Joining the company in its start-up phase initially as a consultant in 2000, she played a pivotal role in building the company, remaining after eBay's acquisition in 2008, through 2014. A member of its executive team, she integrated the company into the global sports and entertainment landscape. She also served as co-CMO during her tenure.
Ms. Maged started her career at the NBA in the television programming and production departments.  She went on to become Director of Strategic Planning at ESPN International, and then Vice President of Marketing & Digital for Madison Square Garden. 
With a reputation for innovation and excellence, Ms. Maged is the recipient of the 2017 Ad Age Women to Watch Award; 2017 Ad Week's List of Disruptors; 2013 WISE (Women in Sports & Events) Woman of the Year, as well as a 2012 Sports Business Journal Women Game Changer.  In addition, she's received multiple industry awards for brand campaigns developed by her team at FNG, including two Cannes Lion awards for its Nike/National Geographic effort.
She also serves on the boards of the Police Athletic League; the HIV Experience Resource Organization; the UJA Federation of New York Sports for Youth Executive Committee; and the Columbia University Women's Initiative. She received her MBA from Columbia Business School, and her BA from Columbia University. 
Wine Discussion
Image
Elizabeth Schneider
Wine for Normal People
Podcast Host and Chief Normal Wine Person
After graduating from Wesleyan University and embarking on a decidedly non-wine career in high tech, Elizabeth Schneider realized that her heart was more in her hobby than in her job. She undertook a course to learn how to taste and appreciate wine, earned her MBA from the University of North Carolina and embarked on a decidedly non-high-tech career focused on wine. She's a Certified Sommelier (Court of Master Sommeliers), a Certified Specialist of Wine (Society of Wine Educators) and, after UNC, worked for the largest winery in the world, launching several successful brands and co-authoring a training program for restaurant servers. Seeing the elitism in wine even at the big winery she worked for, Elizabeth decided to be an advocate for normal people and she created a resource for nice, smart wine lovers (and likers): Eight years ago she became the host of an international, award-winning podcast, "Wine for Normal People". Reaching listeners from 60 different countries, she focuses on translating the wine world to make wine accessible and fun to everyone from novice to enthusiast. She hosts live and online wine education classes and events for everyone from CEOs of Fortune 10 companies to normal people in the middle of South Dakota. Elizabeth is the co-founder of Underground Wine Events, which connects consumers with small, mom and pop wineries with little marketing power but fantastic wine. Her book Wine For Normal People, exploring wine fundamentals in a way that makes wine fun, easy and normal is available on pre-release and will be published by Chronicle Books in mid-2019.
| | |
| --- | --- |
| Sponsored By | Wine donated by |
| | |