Image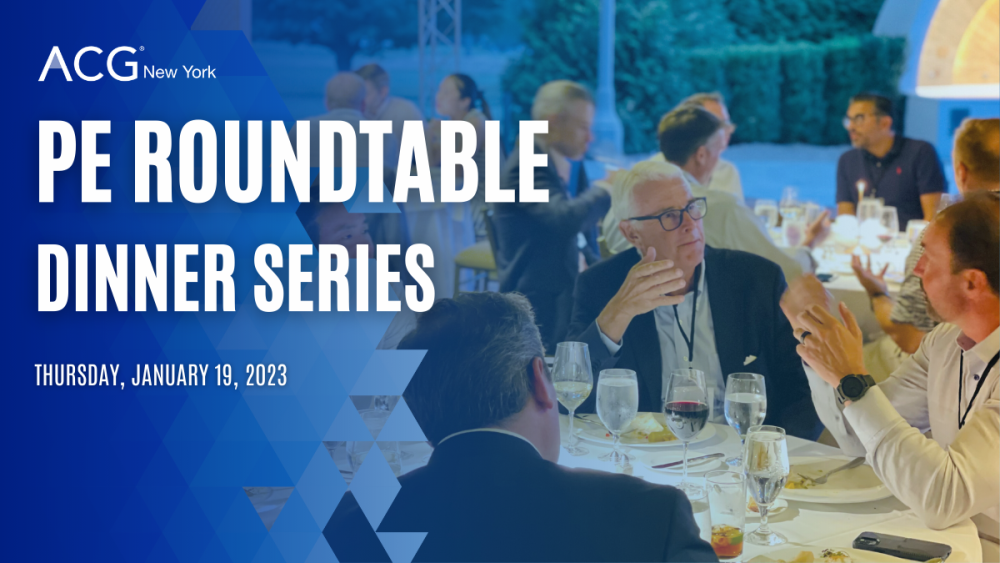 Event Details
When:
January 19, 2023 6 PM - 9 PM EST
Where:
Location Name
The Penn Club of New York
Add to Calendar
Overview
Body
Mid-Cap PE-owned portfolio companies are facing new – sometimes existential – threats, risks and challenges that they haven't navigated in over a decade: from inflation and high interest rates to supply chain volatility and geo-political unrest.
For operating partners charged with both maintaining a stable platform and delivering on the investment thesis, the playbook has been torn up and the rules are being rewritten contemporaneously.
Join us as we discuss the circumstances contributing to the current economic environmental challenges, unpack the risks to mid-cap PE-owned portfolio companies and share best practices on how best to monitor and mitigate key risks on a real-time basis as well as identify red flags.
Event Secondary Body
Meet the ACG NY President
Not a member?  Meet ACG NY President Bryan Cummings on January 19th. Bryan will be in attendance to participate as well as answer questions regarding ACG membership and benefits.  Contact Bryan in advance with any questions.
Image

ABOUT THE SERIES
This ACG New York Private Equity Roundtable is a quarterly private dinner that hosts speakers to address topics that provide services and information designed to help PE firms operate their business (regulatory, management assessment techniques, sales performance improvement, developing strong investor relationships, fund raising, etc.). It is not designed to cover areas of interest in the Business Development Sector or Financial Controls. ACG NY provides other venues for these latter two disciplines.
These meetings are open only to Private Equity Firms and subject to the following criteria: North American funds with Committed Funds in excess of $100mm. Attendance is limited to one member from the PE firm at the Partner/ MD level who has firm-wide responsibilities that may include Business Development but NOT exclusively Business Development. Membership is on an annual basis and limited to 30 members.
CHECK OUT THE FULL SERIES & DATES
Hosted by:
ACG
Sponsors
Event Materials
Event Materials
Please contact ACG New York for more information.
Pricing:
$225 ACG Member 
$275 Non-Member