Image
Event Details
When:
October 17, 2019 4 PM - 8 PM EDT
Where:
Fashion Institute of Technology
Overview
Body
The Future of the Consumer Experience and the Leveraging of Technology

Join ACG NY as we hear from industry experts on the future of consumer experience and how technology is being leveraged. Who Should Attend? Retail Investors, Investment Bankers and more! Register now for this engaging event.
Speakers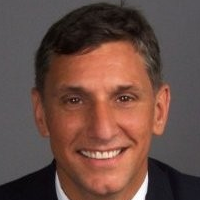 Al Sambar
Managing Director, Retail Digital & Innovation Strategy
Kurt Salmon, Part of Accenture Strategy

Moderator, Nanette C. Heide

Neda Daneshzadeh
Founding Partner
Prelude Growth Partners,

Andrew Eggert
Vice President
The Carlyle Group


Moderator, José P. Chan
Senior Retail Executive, Tech Entrepreneur and Parsons Professor specializing in Retail

Deborah Fortnum
Co-Founder and COO
Macondo Vision




Led by Scott Johnson
Founder and CEO
SJ Partners, LLC
Event Secondary Body
THE TECHNOLOGY PANEL WILL BE RUNNING A DEMO OF THEIR PRODUCTS DURING THE COCKTAIL RECEPTION! DON'T MISS THIS!
Event Materials
Event Materials
Questions? Please contact Kara Gomes or Sarah Kuhns at 212-489-8700.
Thank you to our sponsors!