Event Details
When:
October 17, 2019 4 PM - 8 PM EDT
Where:
Fashion Institute of Technology
Keynote Speaker
Al Sambar
Kurt Salmon, Part of Accenture Strategy
Managing Director, Retail Digital & Innovation Strategy
Al Sambar fills dual roles at both Kurt Salmon and Accenture Strategy providing Digital & Innovation strategy services for the retail industry. Services are primarily focused on driving growth using digital and business innovation. He is an active leader in industry innovation groups (NRF, Rila R-Tech) and passionately active with Venture and Startup communities supporting entrepreneurship and emerging technologies (co-founder XRC Labs, Mentor/advisor at various startups and accelerators). His personal areas of specialization include omnichannel retailing, business strategy and digital transformation.
Investment Panel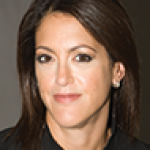 Moderator, Nanette C. Heide
Nanette C. Heide is a partner in the law firm of Duane Morris LLP, practicing in the area of transactions and general corporate counseling. Ms. Heide represents private equity and venture capital investors, multinational and domestic corporations (public and private) in a wide spectrum of corporate finance transactions, including private equity and venture capital investments, institutional private placements, cross-border transactions, debt and equity structuring transactions, mergers and acquisitions, reverse mergers, joint ventures and strategic alliances. She also has formed and structured private equity and hedge funds. She is Co-Chair of Duane Morris' Private Equity Group, Senior Advisory Partner to the firm's Fashion/Retail/Consumer Branded Products Group, and a member of the firm's Partners Board. In 2018 and 2019, Mergers & Acquisitions named Ms. Heide one of the Most Influential Women in Mid-Market M&A
Ms. Heide serves as outside counsel for many mid-sized companies on issues of corporate governance, securities law compliance, general commercial transactions and disclosure issues. Her clients span a wide variety of industries, from fashion, retail and consumer products to cannabis, communications, media and Internet-based businesses.
Ms. Heide previously served as general counsel and chief financial officer of two technology companies. She is a graduate of Washington and Lee University School of Law, where she was editor in chief of Washington and Lee Law News, and is a graduate of West Virginia University.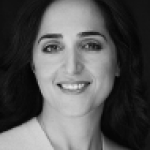 Neda Daneshzadeh
Prelude Growth Partners,
Founding Partner
Neda is a leading consumer growth investor with real-world operating experience.
Prior to founding Prelude Growth Partners, Neda was a Partner and a member of the Investment Committee at L Catterton, a global private equity firm, where she worked for 12 years. Her growth investing experience spans the Consumer landscape. Prior to that, she was an executive at Bed, Bath & Beyond. Neda began her career at McKinsey & Company and Morgan Stanley. Neda received a Masters in Economics from Cambridge University, England and she earned her MBA from Harvard Business School.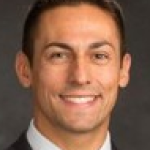 Andrew Eggert
The Carlyle Group
Vice President
Andrew Eggert is a Vice President focused on U.S. buyout investment opportunities in the consumer, media and retail sector. He is based in New York.
Prior to joining Carlyle, Mr. Eggert was a Vice President at Crestview Partners, a New York-based private equity firm, where he worked across a variety of industries, with a focus on industrials and media. Previously, he was an associate at Madison Dearborn Partners working across the communications, consumer and healthcare sectors. Mr. Eggert was also an Investment Banking Analyst at Morgan Stanley, focusing on consumer and retail transactions.
Mr. Eggert received his MBA from Harvard Business School and a BBA in finance from University of Notre Dame.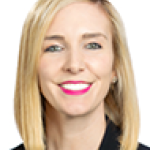 Laura Holden
Laura Holden joined Financo in April 2018 as a Director, with over 12 years of experience in the Consumer & Retail investment banking sectors. She focuses primarily on mergers and acquisitions, with experience as well as in equity capital raises for high growth companies.  Laura actively works with brands and businesses primarily in the Healthy Living Consumer verticals of Better-for-You Food & Beverage, Sports Nutrition and Fitness.
Select transactions in Laura's career include: representing Briogeo in sourcing a growth capital investment from VMG Partners; representing Marine Layer in sourcing a growth capital investment from Provenance Digital; representing JOLYN in the receipt of a significant investment from Norwest Venture Partners; representing Pure Barre in sourcing a growth investment from L Catterton; representing Utz Quality Foods in sourcing a significant minority investment and for its acquisition of Inventure Foods (Boulder Canyon brand);  and representing ProSupps in connection with its recapitalization by North Castle Partners. Laura has also advised on international divestitures for Kraft Foods and the sales of e-commerce businesses including TradeGlobal, KEH and AVL Digital Group.
Prior to joining Financo, Laura was part of the Consumer teams at Stephens Inc. in New York and HSBC's Investment Bank in New York and in London.
Laura received her BBA in Finance (with honors​) from the College of William & Mary, where she also played Division I Lacrosse for the school.
Technology Panel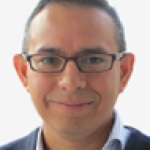 Moderator, José P. Chan
Senior Retail Executive, Tech Entrepreneur and Parsons Professor specializing in Retail
José P. Chan is a senior retail executive, entrepreneur and PT Assistant Professor at Parsons School of Design. He is the VP of Planning and a member of the senior leadership for LVMH brand Loro Piana in North America. He has worked in the retail and apparel sector over 20+ years with LVMH, Richemont and Roberto Cavalli. Concurrently, he has been on the Parsons faculty for 12+ years. Concurrently, Additionally, he is a Founding Team Member and was VP Business Development and Advisory Board Member of Celect, an award winning retail technology firm that leverages machine learning in order to optimize inventory. The firm was founded at the Massachusetts of Technology when he was a graduate student there and works with large, well-known brands/retailers. It raised series A, B and C funding rounds in Silicon Valley and New York. Nike, Inc. acquired Celect in August 2019. José has held senior management positions reporting to CEOs and has extensive international management experience in buying, marketing, merchandising, planning, predictive analytics and has run retail store networks with P&L responsibility. He is an MIT Sloan Fellow.
José has been invited to lecture on Retailing at various industry conferences and numerous universities including: Columbia University (CBS), Cornell University (Cornell Tech/FSAD), Fashion Institute of Technology (GFM), Harvard University (HBS), Hong Kong Polytechnic University, Massachusetts Institute of Technology (Sloan), New York University (Stern), The University of Chicago (Booth), The University of Navarra (IESE), Parsons School of Design, The University of Rochester (Simon), XRC Labs and Fashion Group International (FGI). In addition, he is the co-host of the Brick & Data Podcast, a mentor at XRC Labs, New York Fashion Tech Lab and the National Retail Federation Student Association Faculty Advisor for the New School. A native New Yorker, Chan is fluent in Spanish, Italian, French and has working knowledge of German. He is an avid swimmer and plays classical guitar.
Education
Massachusetts Institute of Technology – SM Management of Technology; Harvard Business School – Graduate coursework; University of Rochester – MBA Finance; Hong Kong University of Science & Technology - MBA Exchange Student; Cornell University – BS Management; Fashion Institute of Technology – AAS Design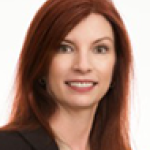 Deborah Fortnum
Macondo Vision
Co-Founder and COO
Debbie is the co-founder and COO of Macondo Vision, a company focused on transforming hourly workforce productivity using computer vision and artificial intelligence.  With the insights gained from the Macondo platform, distribution and fulfillment operations can improve labor productivity, operational throughput and customer satisfaction.
Debbie is an operations and technology executive with over 25 years' experience managing global supply chains, operations, and M&A integrations across a variety of companies including RJR Nabisco, Belk Department Store, The Finish Line, and Global Brands Group.  In driving automation across all aspects of operations, her solutions have helped direct to consumer businesses rapidly scale to meet explosive growth.  Having led many transformational initiatives, Debbie understands that optimizing operations and delivering a great customer experience are driven first from the efforts of an engaged workforce. It is the intersection of that engaged workforce and technological innovation that becomes the game changer.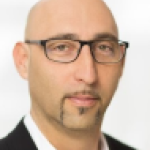 Salvador Nissi Vilcovsky
Salvador is the Founder and CEO of Memomi, the creator and patent holder of the Memory Mirror®, an award-winning Digital Mirror platform that is revolutionizing the way people shop today. On any device and operating system, through artificial intelligence, Deep Learning and augmented reality customers can virtually "try on" products such as clothing, eye-wear, makeup,hair color, footwear and accessories in real time without any of the inconveniences of the actual try-on experience. Moreover, there is an added benefit of capturing try-on sessions that can be reviewed and shared later on. Among Memomi's clients are world renowned companies, such as LVMH Group , L'Oreal Group . Estee Lauder Group ,Neiman Marcus, Luxottica, and many more.
Salvador is an inventor holding 74 patents and can always be found at the crossroads of innovation, interactive design and technology. He completed the ACSE Program at MIT Sloan School of Management, a Master in Design from Domus Academy Milan, and a BA in Business from the University of Manchester.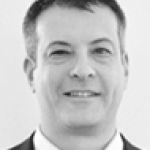 Dave Weiner
Dave Weiner is the COO and CFO of VirtualAPT, which uses proprietary, autonomous robots to create interactive, 360° tours which faithfully recreate in-person experiences. Dave is also an investor in and advisor to early-stage consumer/retail-technology companies. In addition, Dave is a committee member of the Chicago Booth Angels Network of New York and a NYC co-chair of the University Of Chicago Polsky Center Alumni New Venture Challenge. Previously, Dave was Deutsche Bank's lead consumer discretionary global brand analyst within equity research. Dave holds an MBA from the University of Chicago (Booth) and a BA from the University of Illinois.
Fireside Chat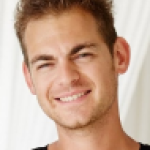 Morgan Hermand-Waiche
At Adore Me we believe every woman should feel empowered and confident to be herself. We do this is by offering beautiful matching garment of high quality in every style, color and size.  We are also proud actors of Corporate Social Responsibility through many company led initiatives.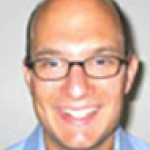 Led by Scott Johnson
SJ Partners, LLC
Founder and CEO
Scott Johnson is the founder and CEO of middle market private equity group SJ Partners, LLC ("SJP").  Scott was named the 2015 M&A Atlas Award Dealmaker of the Year and SJP won a 2015 ACG NY Champions firm of the year award.  SJP uses an operating partner focus to grow middle market consumer and services companies.  SJP has also been successful at growth by acquisition strategies.  Its portfolio company Spectrio grew more than twelvefold under SJP's ownership, driven by fourteen add-on acquisitions, before being successfully exited to the Riverside Company.  This transaction won North American Deal of the Year at the 2015 M&A Atlas Awards.
Scott previously was a securities analyst at Salomon Smith Barney and Merrill Lynch (Merrill team rated #2 on Wall Street, according to Institutional Investor).  Scott complements his financial orientation with operating experience, having served as CFO of an in store advertising company.  Scott has taught as an Adjunct Professor at Columbia Business School.  He also received his BA, MBA, and MIA (Masters of International Affairs) from Columbia.  Scott has served as a board member of the Association for Corporate Growth's New York chapter and previously chaired its education committee.  Scott is also a member of the Young Presidents Organization (YPO).  Scott lives North of New York City and is an active, commercial rated pilot with instrument, multiengine, seaplane, and glider ratings.