Image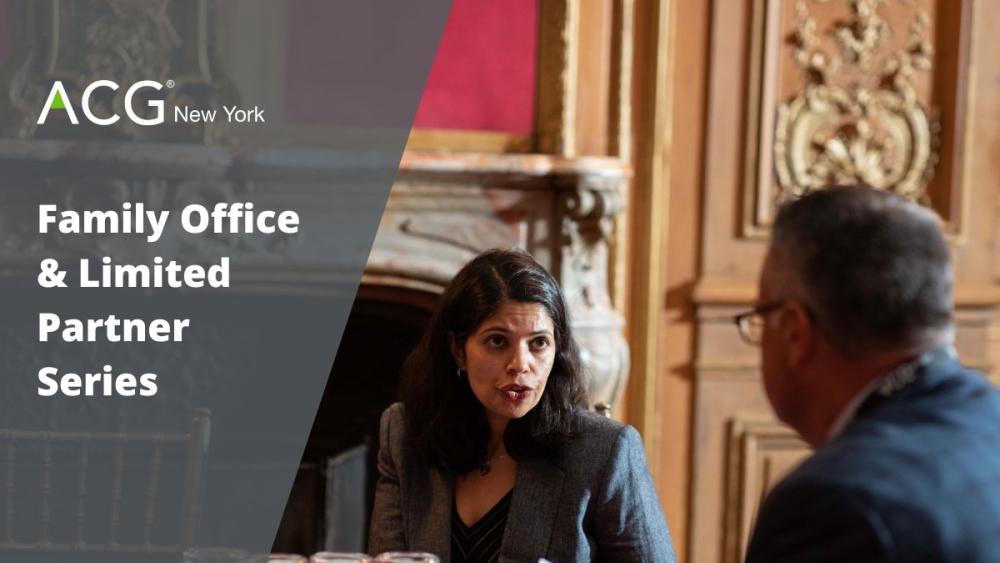 Event Details
When:
October 6, 2022 6 PM - 8 PM EDT
Cost:
$125 - $175
Where:
Location Name
The University Club of New York
Add to Calendar
Overview
Body
In an ever-evolving and increasingly complex market environment, investors are actively seeking out opportunities to diversify their sources of return away from traditional equity and fixed income investments. Alternative investments are key components in portfolios for all investor types, providing diversification benefits and helping investors achieve alpha.
Increasingly, Family offices and multi type Limited Partners are being attracted to a newer class of alternative funds and deals that are providing attractive returns within an eclectic premise. Whether these be crypto/digital coin based, arts & entertainment, climate tech or even cult wine and liquor investing.
On October 6th we invite our Single Family Office and LP members as part of our curated ACG NY LP/FO to network with traditional Private Equity and new alternative fund managers to discuss the attractiveness of new ALTI platforms and deals within.

This series is only open to Fund Managers, Family Offices and Limited Partners.

Event Secondary Body
CHECK OUT THE FULL SERIES & DATES
Hosted by:
ACG
Sponsors
Attendee List
Event Materials
Event Materials
Please contact ACG New York for more information. 
Family Office and LPs are complimentary upon approval.  Click here to request complimentary access.
Pricing for Fund Managers:
$125 ACG Member 
$175 Non-Member 
$350 Full Series
This series is only open to Fund Managers, Family Offices and Limited Partners.

CLICK HERE TO SIGN UP FOR THE FULL SERIES