Image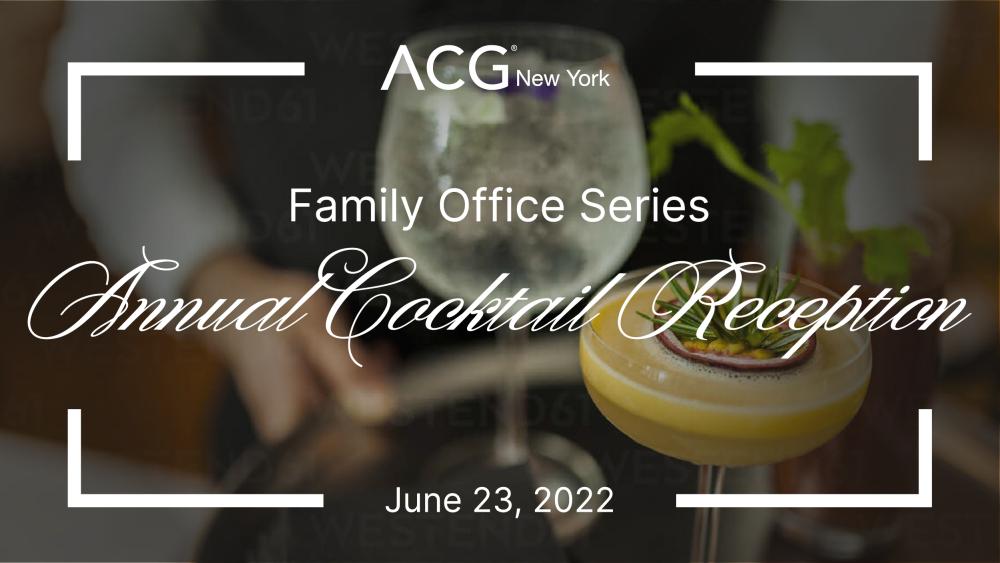 Overview
Body
The VIP Family Office Series of events and programs is a strictly Single Family Office peer-to-peer series of meetings for ACG NY members and invited SFO guests. Participants can share and discuss Family Office best practices while developing relationships in a convenient, enjoyable setting.
Join us for this very special session in the series, ACG New York's Annual Family Office Spring Cocktail Reception, hosted by the
ACG New York Family Office Committee
on June 23rd at a private Manhattan residence. 
 
Register to be approved for attendance or request a pre-approved VIP Invitation by clicking below.