Image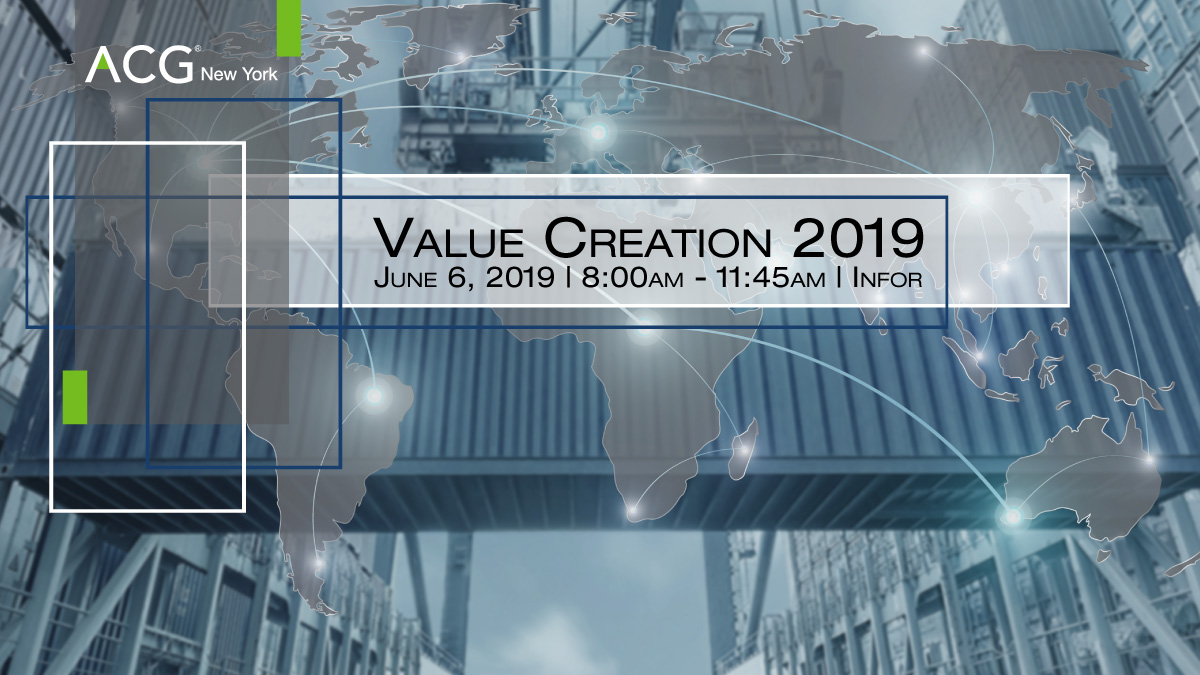 Event Details
When:
June 6, 2019 8 AM - 11:45 AM EDT
Where:
Speakers

Steve Siwinski
Operating Partner
High Road Capital Partners

John Stewart
Partner
Middleground Capital

Interviewer, Wendy Buxton
President
LynnCo Supply Chain Solutions



Marc Herdegen
Principal
New State Capital Partners

Dave Muhlenkamp
Operating Partner of the Operations Management Group
The Jordan Company

Slade Kobran
Managing Partner
Chief Outsiders

Moderator, Claudine Cohen
Principal, Transactional Advisory Services - Northeast Market Leader
CohnReznick

John Broderick
Operating Partner
Argosy Private Equity

Jesse Hermann
Resource Partner
Court Square
Christian Lund
Partner
Hamilton Robinson Capital Partners


Glenn Walsh
Operating Partner - Talent Acquisition
Z Capital Group, LLC
Event Secondary Body
Better, Faster, Smarter Value Creation: Best practices for accelerating value creation and investment returns in a competitive market
The private equity industry has grown increasingly more competitive with challenging deal processes, a war for top talent and LPs seeking quick investment returns on capital.  To be successful, private equity professionals need to be better, faster, smarter at developing and executing value creation strategies.  These efforts need to be transformative and need to start as early as possible in the investment cycle.  Executing value creation strategies in the middle market often has the added challenge of making the right investments in people, processes and technology to quickly position the businesses to scale and get to the next level.  Learn from leading investment professionals and operating partners how they navigate these challenges, create value and drive investment returns.
Opening Presentation by Steve Siwinski, High Road: Value creation in the PE middle market
Fireside Chat: Linking operational improvements to value creation, a Fireside Chat with John Stewart, Co-Founding Partner of Middleground Capital; Interviewer: Wendy Buxton, President of LynnCo
John Stewart is the co-founding partner of Middleground Capital, a lower middle market private equity firm that leverages the investment and hands-on operational expertise of its founding partners to execute customized value creation plans that drive equity value back to investors and management teams.  Prior to founding Middleground, John was the Head of Operations and built out the Operations Group at Monomoy Capital where he leveraged his years of operational experience from Toyota Motor Corporation and knowledge of Toyota's Kaizen lean practices to drive value creation through operational improvements.  John is the author of "Toyota Kaizen Continuum: A Practical Guide to Implementing Lean".
Panel #1: Taking your business to the next level with revenue and margin growth
Learn about best practices for creating value through revenue growth and margin expansion including strategies to develop innovative new products, penetrate new end market channels, drive ecommerce, implement customer price increases, drive lower supplier costs and navigate the challenges resulting from tariffs.
Panel #2: Execution - The difference between success and failure
How leading operationally oriented private equity experts are winning the war on talent to get the right people in the right roles, improving processes and leveraging innovative technologies to position companies for growth and execute various value creation strategies.
Thank you to our sponsors!