Image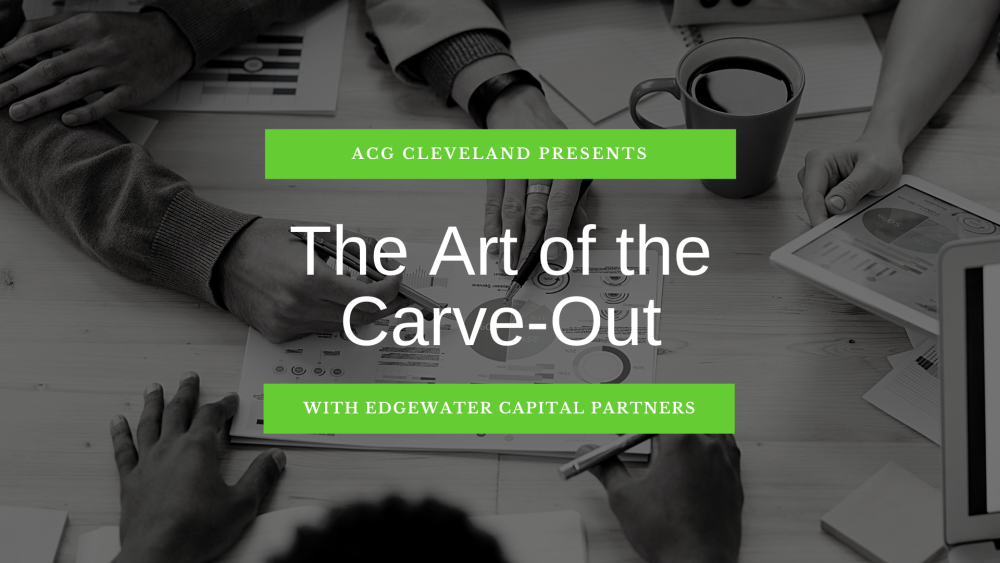 Event Details
When:
October 20, 2020 11 AM - 12:30 PM EDT
Where:
Add to Calendar
Overview
Body
This unique presentation will feature discussion from several experts including perspectives from a corporate, investment and service provider point of view when considering and reviewing a carve-out transaction.
Speakers
Image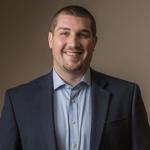 Bob Girton
Edgewater Capital Partners
Partner
    
Bob spends his time at Edgewater driving deal origination, transaction execution, and portfolio management. Prior to joining Edgewater in 2011 as an associate, he was an investment banker at Harris Williams & Co. and Candlewood Partners. While in investment banking, Bob completed a variety of corporate finance transactions, including M&A, leveraged financings, and other advisory services. Bob has served on the Boards of Edgewater portfolio companies Fiber Materials, FAR Chemical, TRITEC Performance Solutions, Callery, Pure Wafer, DanChem, and Haematologic Technologies. Bob has a BS in Corporate Finance from the University of Akron and an MBA from the Weatherhead School of Management at Case Western Reserve University.
Image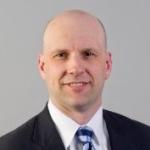 Joel Rathbun
Avient (formerly PolyOne Corp)
SVP of M&A
Joel was Senior Vice President at Moelis & Company, and Executive Director at CIBC World Markets. Joel Rathbun joined Avient in 2011. During that time, he expanded and strengthened the company's Specialty platform through his expertise and leadership including the acquisitions of ColorMatrix and Glasforms.  He also led the efforts to sell the company's non-core vinyl dispersion, blending and suspension resin assets in 2013. He has served as general manager of PolyOne's Specialty Engineered Materials business in North America.  In this capacity, he delivered record operating income and profitability, while generating clear, sustainable momentum around cross-business unit and regional collaboration.
Joel has a Bachelor of Science, Civil Engineering from Queen's University in 1995 and a Master of Science in Civil Engineering from Texas A&M University in 1998.
Image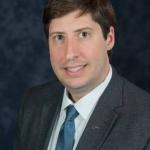 Chirs Hogan
KeyBanc Capital Markets
Managing Director, M&A Group
Chris Hogan is a Managing Director in KeyBanc's Mergers & Acquisitions Group. In addition, Chris serves as Secretary of the Valuation and Fairness Opinion Committee and the Mergers & Acquisitions Commitment Committee. Mr. Hogan joined KeyBanc in 2004 and has over 15 years of investment banking experience. He focuses on sell-side, buy-side and financial advisory assignments for private equity firms and public and private companies. Mr. Hogan graduated from Miami University with a B.S. from the Richard T. Farmer School of Business, with majors in finance, economics, marketing and statistics.
Image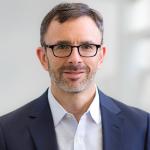 Howard Bobrow
Taft
Partner & Practice Group Chair, M&A Group
From start-up through exit, Howard is a trusted advisor to private equity funds, private equity-backed companies, venture capital funds and emerging growth companies. He leverages his vast experience with private equity transactions, early and growth-stage transactions to help position numerous clients for success. Howard's practice is primarily devoted to mergers and acquisitions, private equity and venture capital.
As chair of the firm's Venture Capital practice, Howard counsels private equity and venture capital firms, other institutional investors and angel investors on all aspects of acquisitions, dispositions, capital formation and private placements. He regularly represents and advises funds on their organization and formation, the fundraising process, governance matters, investments and compliance with pertinent regulations, such as the Investment Company Act of 1940 and the Investment Advisers Act of 1940.
Image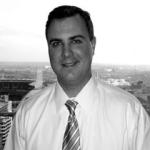 Jim Rice
E&Y
Partner, Strategy & Transactions
Jim is a Partner in EY's Strategy & Transaction group.  Jim has over 22 years of experience serving complex global public and private clients and for the past 18 years, he has been working exclusively on mergers and acquisitions.  Jim has served numerous strategic and private equity clients on more than 200 buy and sell-side projects, with deal values ranging from $3 million to $15 billion.  He also has extensive experience in carve-outs, adjustment mechanism disputes and arbitration /submissions.  His deal experience spans multiple industries such as Consumer, Industrial Products, Chemicals, Packaging, Automotive, Aerospace & Defense, Life Sciences, BPO providers and Distressed Turnarounds for both strategic and financial buyers.  Jim received a BS in Accounting from The Ohio State University and is a Certified Public Accountant and a member of the AICPA.
Sponsors
Event Materials
Event Materials
The link to the Zoom webinar will be sent to all registered attendees 24 hours before the webinar begins.
Event Pricing:
Members: $0
Non-Members: $25
(become an ACG Cleveland member today)