Session Details
Date:
Where:
Open to all attendees.
More Information
C-Suite Perspectives on Healthcare and the Changing Business Model
The panel will be focused on perspectives in healthcare from the trenches and will feature CEO's from different sectors within healthcare to share how they had to pivot during COVID, if those pivots are temporary or more long-term industry/operational changes, and what post COVID healthcare looks like. The panel will also discuss recent M&A activities and the expected trends in the coming year. 
Image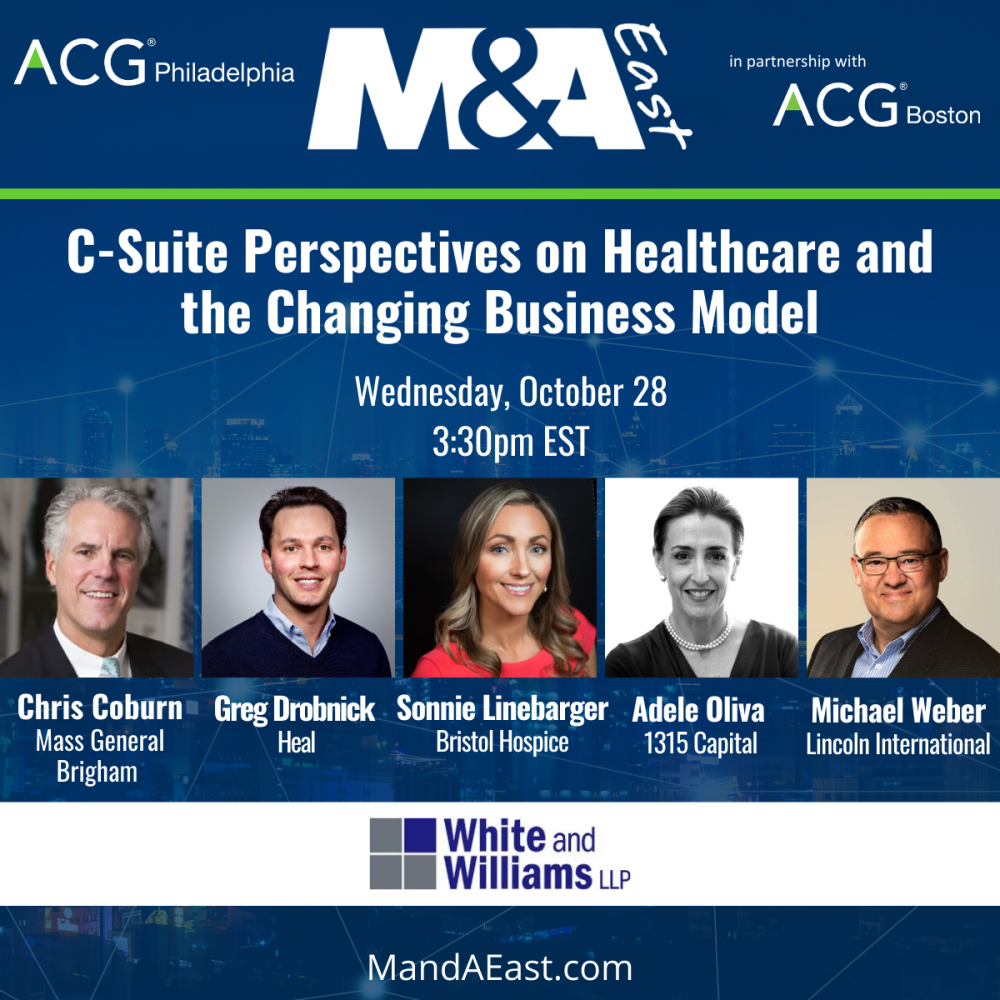 Adele Oliva, Founding Partner, 1315 Capital (Moderator)
Christopher M. Coburn, Chief Innovation Officer, Mass General Brigham
Greg Drobnick, Co-Founder and EVP of Corporate Development at Heal
Sonnie Linebarger, Chief Operating Officer, Bristol Hospice
Michael Weber, Managing Director, Lincoln International
Sponsored By