There's no better way to make targeted industry vertical deal connections and engage with PEER PE-backed CEOs and CFOs to expand your deal network and exchange strategies with CXOs who live the daily challenges and opportunities that come with PE backing.
Connecting PE-Backed Executives via PEER at M&A East 2020
October 27, 11 am - 12.30 pm and 2 - 3.00 pm (PEER Only Events)
Roundtable: A Return to Inorganic Growth - New M&A Expectations, with PE-backed Execs and Strategic Acquirers (11 - 1230 pm). Roundtable discussion leaders include:

  - Alix James, CEO, Nielsen Kellerman
  - Paul Lipson, Partner, Fort Point Capital
  - Jan Monster, VP Corporate Development, Omnicell
  - Emmett Scott, CEO, National Dental Partners
  - Reed Welch, Managing Director, Raymond James
 
Confidential PE-backed Executives' Huddles on the issues most important to you (2 - 3 pm)

  - Resourcing the M&A Function, including deal process and integration
​ ​​​​​​ - Forecasting Techniques & Methodologies for 2021 - is COVID accelerating the trend to dynamic planning?
 
Connect with PE backed executives from Boston, Philadelphia, Atlanta, Dallas, Chicago and Denver!
Gathering industry focused dealmakers at M&A East
by registering you gain access to all that M&A East has to offer
October 27 and 28, 9 am - 5 pm
Schedule targeted 1:1 meetings with PE investors, investment bankers, lenders, other PE-backed execs and leading deal advisors around the industry in which you operate
 
Attend industry vertical programming and plenary sessions to hear from industry leaders on their thoughts and expectations and challenges for inorganic growth and the evolving M&A deal process in 2021, view the full M&A East agenda 
 
Connect with industry investors, investment bankers, strategic acquirers and other dealmakers in Business Svcs, Consumer/E-Commerce, Healthcare, Industrial Tech & Mfg, SaaS and Tech-enabled Svcs and Special Situations.
Price:
Complimentary: ACG Member
$125: Non-Members
Receive $800+ of value for $455!
REGISTRATION NOW CLOSED - SEE YOU AT M&A EAST 2021
At this year's event, we are expanding the PEER initiative started by ACG Philadelphia five years ago and inviting other key US market CEOs and CFOs to participate from Atlanta, Boston, Dallas/Fort Worth, Denver and Chicago.  In addition to the PEER content, you'll have access to our Industry Vertical DealSource meetings, if you desire.
JOIN the community now and save hundreds of dollars, plus receive M&A East and PEER Roundtables at no cost through Q2 2021. 
Meet Our PEER Steering Committee: 
Image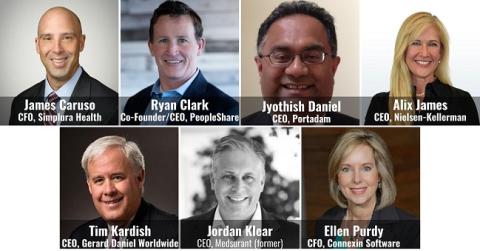 Industry Verticals:
M&A East offers opportunities to schedule 1:1 meetings (through DealSource) and participate in insightful programming around 6 industry verticals:
Business Services 
Consumer / E-Commerce
Healthcare Services 
Industrial Tech & Manufacturing
SaaS & Tech-enabled Services 
Special Situations
About DealSource;
Option to schedule targeted 20 minute 1:1 meetings over two days in the industry in which you operate
Control who you meet with using our dual-party scheduling system: make out bound requests and/or accept in bound requests
Option to meet with PE investors, investment bankers, PE-backed companies and strategic buyers from around the country
Early access to the meeting scheduler
Access to the full Conference and additional meetings with general attendees, inclusive of industry vertical content, plenary sessions on deal trends and leverage markets, ad hoc networking and meet-ups in The DealLounge
PEER Programming:
In addition to the industry vertical programs and DealSource, all PE-backed Executives will be invited to join in several candid and confidential small group roundtable discussions with peers.  Some sessions will be pre-planned topics on subjects including current M&A market for dealmaking, while others will be more organic and include mastermind sessions to allow CEOs and CFOs facing common challenges to explore solutions and share tested strategies.
More about this peer-only initaitve through ACG Philadelphia 
PEER (Private Equity-backed Executives Roundtable) is an invitation-only networking community exclusively for CEOs and CFOs of PE-backed companies. We meet four to five times a year to discuss common challenges as well as to share solutions and tested strategies in a confidential, peer-only environment. (No service providers or investors are allowed.)
Event Details