Session Details
Date:
Where:
Open to all attendees
More Information
The Rise of The Operating Partner: Growing Relevance in a Pandemic World
 
The global pandemic has caused investors to focus with laser precision on the health and performance of their portfolio of acquisitions. In doing so, the role of the Operating Partner - functional, industry, or performance - will rise in importance. Join us as we convene a panel of Operating Partners who will share their concerns, strategies and vision for navigating their companies into a post-pandemic world.
Jack Dempsey, Operating Partner, Norwest Equity Partners
Pamela Hendrickson, COO & Vice Chairman, The Riverside Company
Robert Isaman, Chief Operating Partner, Graham Partners
Darryl Smith, President of Global Portfolio Operations, Skyview Capital
Image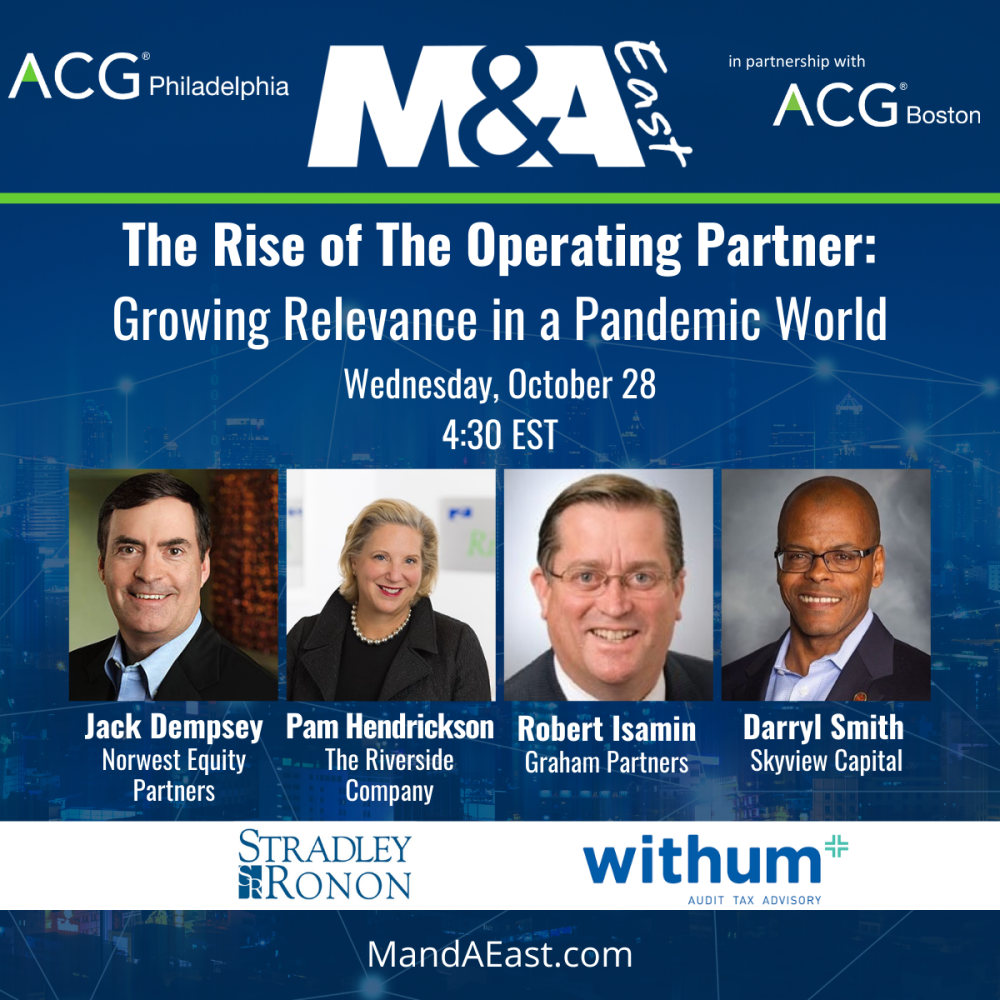 Sponsored By